WrestleMania this year was an assault on the senses. for someone who loves pro wrestling, it was like having too much birthday cake. 7 damn hours and my emotions went from so damn high to so damn low. not all the matches were great, but none of them were truly dog shit either. i did love Kevin Owens winning over Chris Jericho and the Hardy Boyz coming back to win the Raw tag team titles in the ladder match. that moment was too fucking amazing. as soon as their music hit, i was a child again. when i saw that Jim Ross was coming back to call The Undertaker vs. Roman Reigns, i pretty much knew that this was going to be Taker's last match. and when i saw his wife behind the announce table, i knew it was going to be the end. on top of all that, you had it's all about me John Cena proposing to Nikki Bella. i would have loved to seen her say no and slap him. that would have made for great television. all in all, definitely a show that will be remembered forever.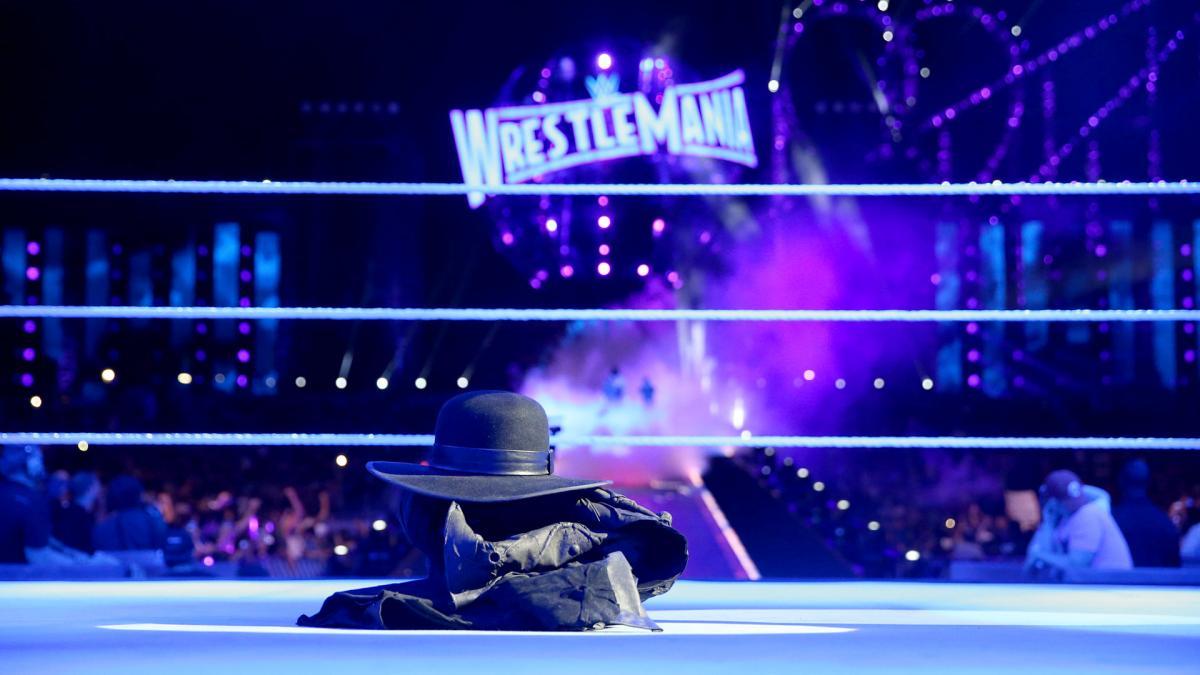 the New York Rangers ended their long ass home losing streak last night, defeating Philadelphia 4-3. of course they would win on a night i wasn't watching.
the New York Yankees lost yesterday 7-3. that's the 6th straight opening day the Yankees have lost. it's pretty simple for them this year. if they get the pitching, they will compete. if they don't, it's going to be a long fucking year.
Big Little Lies had one of the best series finales i think i have ever seen last night. it was spectacular and tied so much up. when Jane had that look on her face, i nearly shit myself when i figured it all out before they showed it on screen. such a wonderful series.
Girls was pretty damn good last night.
Crashing was very funny last night.
Last Week Tonight was hilarious as always.
Homeland was great last night. the season finale next week should be great.
Billions was really good last night.
Feud: Bette and Joan was great last night.
enjoy some music:
and now some of this and that:
on the DVR tonight will be Vice News Tonight and The Voice. i'll be watching Monday Night Raw for most of the evening.
the men's college basketball championship is tonight. Gonzaga vs. North Carolina. i've got North Carolina winning, so that probably means they won't.
i had to take mom to the cardiologist today. talk about a fucking waste of time. everything with her heart is fine. this was simply her regular doctor covering his ass for her surgery. she still doesn't know when that is going to happen. she's hoping she can get another shot for her back before it does.
i hope everyone had a great weekend.
i'll be on here tomorrow after Manchester United plays.
be well. be creative. be cool. be quick to send me CASH, panties, hate mail, love letters, broken promises and dirty pennies from heaven.
peace and chicken grease...
music:
Gary Jules - Mad World
Oasis - Don't Look Back in Anger
Radiohead - Creep (Live)
"Never confuse the size of your paycheck with the size of your talent." - Marlon Brando
and your whatever the fuck i wanted you to see video of the day: