Ohio State was down 12 with 8 minutes to go last night at Penn State. this was a situation that i figured they would be in and i was really interested to see how they would respond. what happened gave me enough to believe that if the cards happen to fall just right, Ohio State could win it all this season. 2 amazing drives and a great defensive stand/or just shitty play calling from a scared Penn State coaching staff gave Ohio State a 27-26 victory.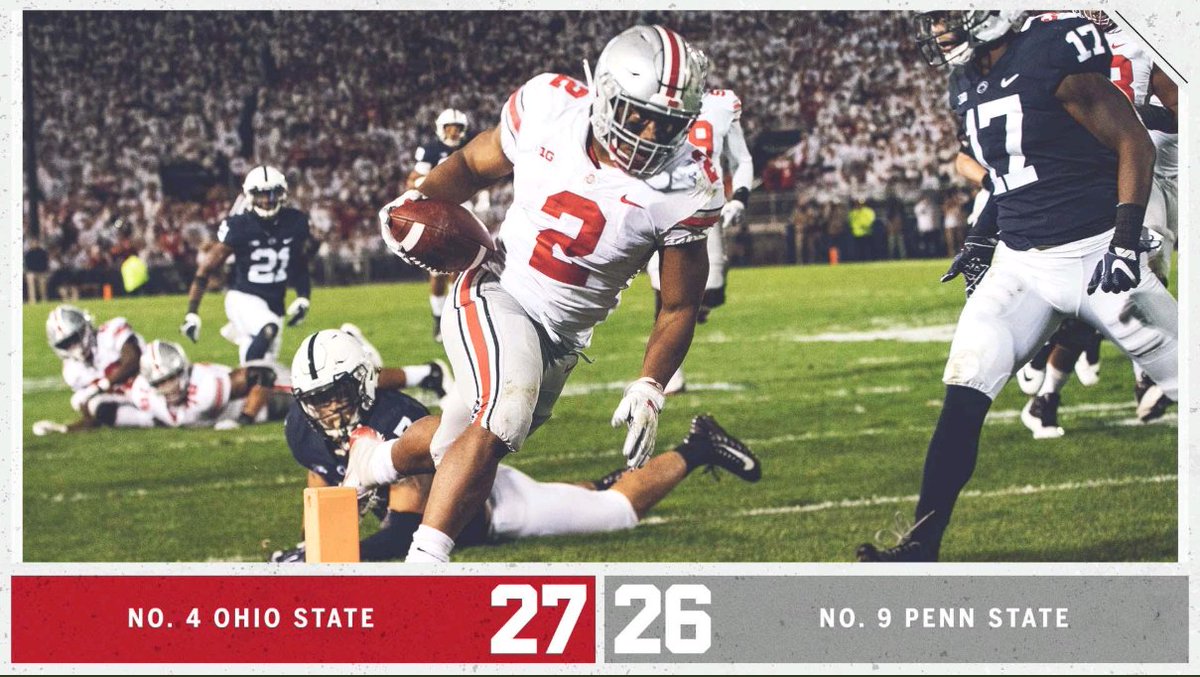 the New York Yankees won yesterday 8-5 in Boston. that gives them 100 victories on the season. they also set the team record for hone runs in a season. they will hopefully extend that record later today. Andujar broke Joe DiMaggio's team record for doubles by a rookie. i'd love to see them get the sweep of the Red Sox today, but all i really care about is staying healthy and getting the pitching set up for the wild card game at home on Wednesday.
the Yankees also became the first team ever to have every spot in the batting order have 20 or more home runs on the season.
Saturday Night Live was pretty fucking funny last night.
ROH was really good last night.
enjoy some music:
and now some of this and that:
on the DVR tonight will be The Deuce, Ballers, the season finale of Insecure, Last Week Tonight, America to Me, Shameless and Kidding.
the New Orleans Saints play at the New York Giants this afternoon. the game doesn't start until 4:25, so i'll be able to get some shit done before i settle in to watch it.
i did watch a good portion of the Global Citizen concert last night, once i remembered that it was on.
i hope everyone had a great Saturday. hopefully, your Sunday will be even better.
Mi amor por la musa se profundiza cada día.
be well. be creative. be cool. be quick to send me CASH, panties, hate mail, love letters, broken promises and dirty pennies from heaven.
peace and chicken grease...
music:
Lil Wayne w/Nicki Minaj - Dark Side of the Moon
The Weeknd - Can't Feel My Face
Bettye LaVette - Let Me Down Easy (Live)
"Failure is the condiment that gives success its flavor." - Truman Capote
and your whatever the fuck i wanted you to see video of the day: