now, i am not as big of a baseball fan as i was when i was a child. today being opening day was a big fucking deal in my youth. now, it's more of... oh yeah, there's a baseball game on. i do love that the New York Yankees have gone with a youth movement. i will check them out just to see how the kids are doing. and who knows, if they actually get some pitching, they might even win.
the other thing today that makes the child in me get excited is WrestleMania. this will be the 33rd straight one i will watch. knowing that a friend will be involved in the pre-show is cool. and knowing that this is the one show every year that doesn't disappoint me... i am excited for it.
now, they will have their work cut out for them as NXT Takeover: Orlando last night was amazing. the triple threat tag team elimination match is an early candidate for match of the year in all of pro wrestling. it was an instant classic. and i do have to think that Nakamura losing to Bobby Roode again means that Shinsuke is being called up either on Monday or Tuesday. i will mark out like a fucking kid when that happens.
ROH last night was really good.
the Final Four games yesterday were really good as well. i was happy to finally see some close games on a big stage. the final game will be Gonzaga vs. North Carolina on Monday. they were both teams i thought could win it all before the tournament started. so, at least i got something fucking right in this tournament.
enjoy some music:
and now some of this and that:
on the DVR tonight will be Big Little Lies, Girls, Crashing, Last Week Tonight, Homeland, Billions and Feud: Bette and Joan.
the New York Rangers play tonight at home against Philadelphia. i won't be watching.
i will be watching WrestleMania for most of the evening. the pre-show starts at 5 and i think the main show will be over sometime around 11.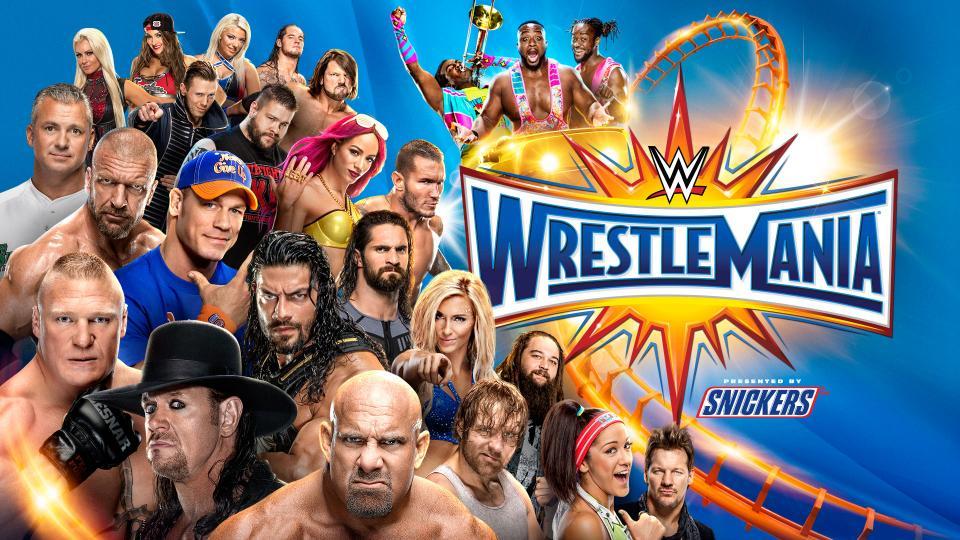 i hope everyone had a great Saturday. hopefully your Sunday will be even better.
be well. be creative. be cool. be quick to send me CASH, panties, hate mail, love letters, broken promises and dirty pennies from heaven.
peace and chicken grease...
music:
Grateful Dead - Morning Dew (Live)
The Black Crowes - Seeing Things (Live)
Nightwish - Ghost Love Score (Live)
"Just living is not enough... one must have sunshine, freedom, and a little flower." - Hans Christian Andersen
and your whatever the fuck i wanted you to see video of the day: