i got up sort of early (or late) this morning and made some coffee. amazingly, my sister liked it. she's one of these snobs that drinks about a gallon of coffee a day. i just wanted to make sure i would be awake for the Manchester United game.
i was sort of leery about the game with Crystal Palace. they had been so bad this season, i could just see Manchester United not stepping on their throats and destroying them. thankfully, i had nothing to worry about. 3 minutes in, Juan Mata had already scored and the stroll in the park was on. United added 2 from Fellaini and 1 from Lukaku to comfortably win 4-0. that's an excellent way to head into the international break.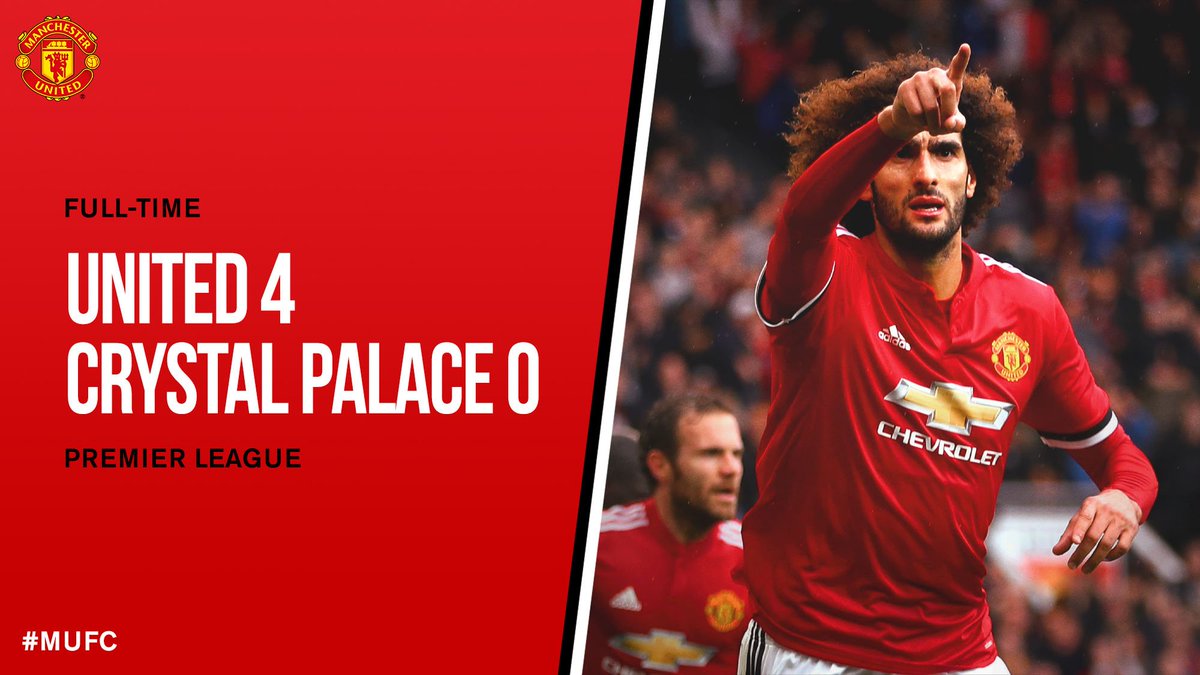 the New York Yankees got some great pitching yesterday (Tanaka with 15 strikeouts) and just enough clutch hits to defeat Toronto 4-0. Boston lost last night so the division lead is down to 2 with 2 games to play. yesterday was the first time the Yankees had won 90 games in 5 seasons. hopefully the Yankees get another win this afternoon.
the oil change for the car yesterday turned into a bit of a fiasco. apparently the brake lights weren't working and something was wrong with a tire. the guy was telling mom that you must have took it someplace to get a patch. mom went off saying that she bought the tires from where we were at and if there was any patch, it was done by your guys. that shut him up pretty quickly. about 45 minutes later, we were leaving. i had to sit and listen to Fox News for way too long while i was there. at least i understand why so much of this country is fucking stupid.
VICE was excellent last night.
Real Time with Bill Maher last night was fucking hilarious.
Room 104 was really good last night.
Mike Judge Presents: Tales from the Tour Bus was about Jerry Lee Lewis last night. yet another great episode.
enjoy some music:
and now some of this and that:
on the DVR tonight will be Felipe Esparza: Translate This, Saturday Night Live and ROH.
Ohio State plays at Rutgers tonight. they should win the game on talent alone, but i know that's a recipe for disaster.
i figure i will be flipping through a little baseball and college football for most of the day.
i'll probably be on here tomorrow after the New Orleans Saints play in London in the morning against the Dolphins.
i hope everyone has a great Saturday. call if you need bail money.
luchar contra el poder
be well. be creative. be cool. be quick to send me CASH, panties, hate mail, love letters, broken promises and dirty pennies from heaven.
peace and chicken grease...
music:
T. Rex - Bang a Gong (Get It On)
The Stone Roses - Love Spreads
Jimi Hendrix - Hear My Train A-Comin' (Live)
Lucero - I Woke Up In New Orleans
"Let the beauty of what you love be what you do." - Rumi
and your whatever the fuck i wanted you to see video of the day: