so, i was able to sleep without being violently woken up overnight. i got somewhere close to 5 hours of sleep total. now, the only problem is my left leg is swollen. and the troubling part of that, the swelling reminds of a decade ago when i had blood clots. so, i'm going to do my best today of staying off my feet. hopefully, that will help the swelling go down. if that doesn't work, i will probably be going to a doctor or a hospital tomorrow. i know if it is a blood clot, i need to catch it as soon as possible. so, if you happen to see nothing on the blog for a few days, there's a good chance that i have been admitted somewhere. good times.
i just watched team USA defeat Canada 4-1 to win the Bronze medal at the World Hockey Championships. Chris Kreider from the New York Rangers scored 2 goals for the USA.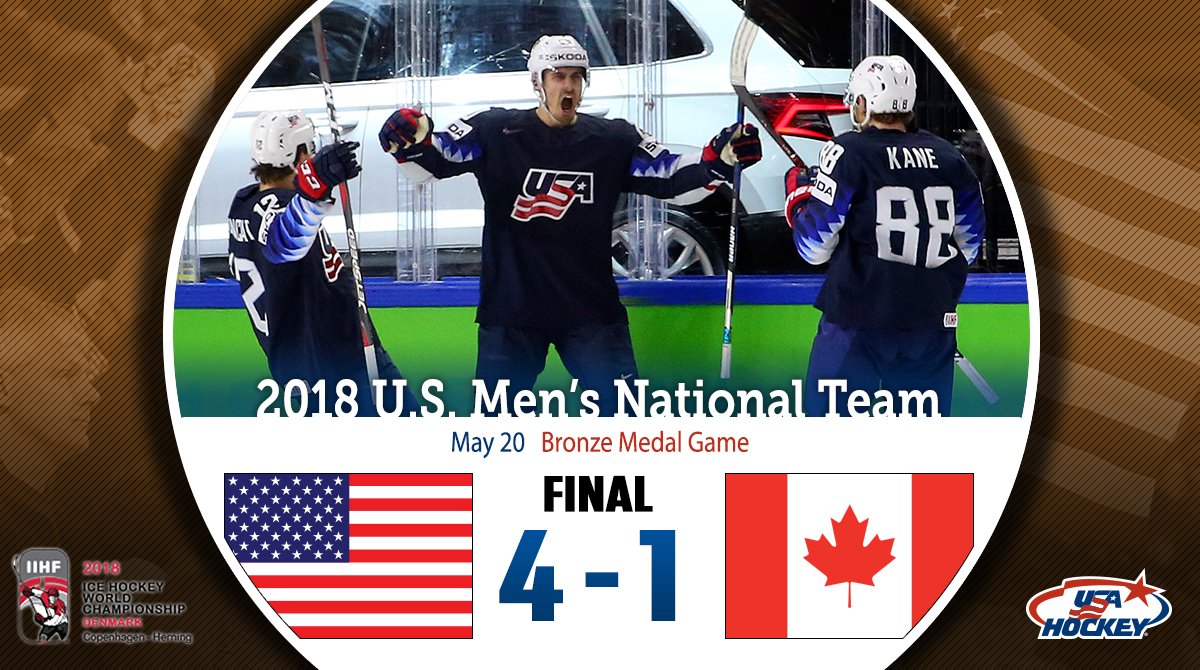 the New York Yankees broke out the long ball last night and defeated the Royals 8-3. the Yankees hit 5 home runs in the game. hopefully they will get the series win this afternoon in Kansas City.
it looks like YouTube isn't playing along with me today, so i don't know how many videos this blog is actually going to have today.
i did watch some the Tampa Bay Lightning defeating Washington last night 3-2. that means the Lighting, or Rangers South, are 1 win away from going to the Stanley Cup Final.
i did watch some of Cleveland destroying Boston last night in the Eastern Conference Finals by 30. Boston is up in that series 2-1 now.
ROH was pretty good last night.
the season finale of Saturday Night Live was pretty fucking hilarious last night. i swear every celebrity in New York City was on the show last night.
Patrick Melrose was excellent last night.
i watched maybe the first 30 minutes of Fahrenheit 451 last night on HBO. it was good but certainly not good enough for me to stay up for.
enjoy some music:
and now some of this and that:
on the DVR tonight will be Billions, I'm Dying Up Here, Westworld, Last Week Tonight, Drop the Mic and Total Bellas.
i will probably watch some of the NBA and NHL playoffs today as well.
i did watch Justify win the Preakness Stakes yesterday. that means there will be a chance for a Triple Crown winner this year.
that's all for me kids. i really do need to get my leg up.
i hope everyone had a good Saturday. hopefully, your Sunday will be even better.
nunca tendré miedo a morir
be well. be creative. be cool. be quick to send me CASH, panties, hate mail, love letters, broken promises and dirty pennies from heaven.
peace and chicken grease...
music:
Hammock - The Night You Caught on Fire / Clinging
Shooter Jennings - Fast Horses & Good Hideouts
Phantogram - Someday / Saturday
Florence + the Machine - Hunger
"Until you're ready to look foolish, you'll never have the possibility of being great." - Cher
and your whatever the fuck i wanted you to see video of the day: