i was up again pretty late last night/this morning. but, this time i was busy doing some poetry work. i went through my poems and came up with 21 poems to send out later this week. i'm planning on sending to two places i have never sent before, so that's always interesting. more on that in the coming days.
i woke up to a lovely email from someone who i'm really hoping becomes someone special in my life.
ROH last night was excellent. all of the matches were top notch. if they ever get a major television deal, they could give the WWE a run for their money.
the Yankees were stopped yesterday by some great pitching and them sadly reverting back to what they did earlier this season. they couldn't get a hit with a runner in scoring position to save their life. they lost 3-0. they play again this afternoon to try to win the series.
the Paul O'Neill ceremony was very nice. it certainly brought back some great memories.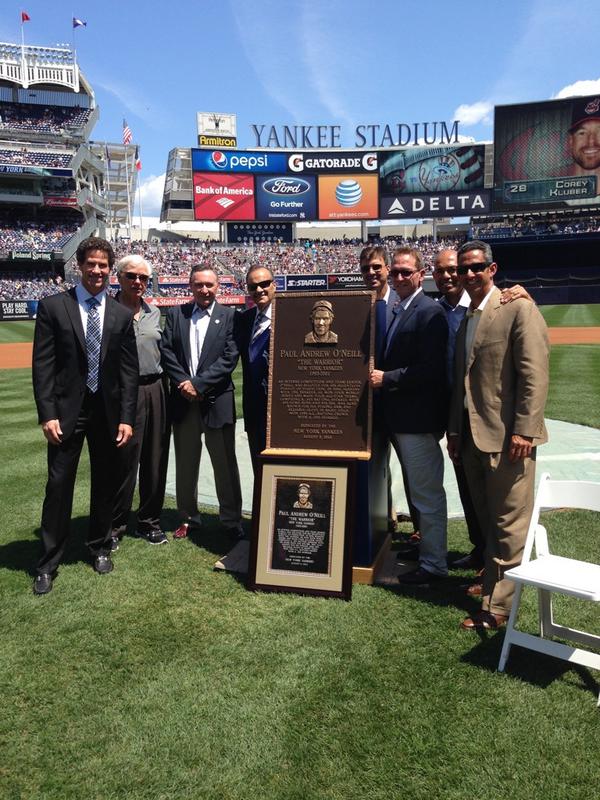 it will be another busy night of television tonight. Big Brother, Ray Donovan, The Strain, Last Week Tonight, and finally Masters of Sex. after all that, i'd love to get some sleep.
it certainly feels like it is going to rain today. i haven't taken down the trash yet. i'm waiting in hopes i will have a victory beer to recycle later this afternoon. it was really humid this morning when i was feeding the cats. watched Whitey take a piss and then try to rub up against me. i don't think she expected me to swat her away as quickly as i did. i did enjoy watching the three new kittens playing around with each other. once of these days i'll try to get a video or pictures of them.
that is all for me today. i hope this finds everyone having a great end to their weekend.
be well. be cool. be creative. be easy.
peace and chicken grease my enemies...
music:
Jim Croce - You Don't Mess Around with Jim
Ashley Monroe - Weed Instead of Roses
Stephen Kellogg & The Sixers - Start the Day Early
Dr. Dog - Shadow People
Tinsley Ellis - Kiss of Death
"Everything that irritates us about others can lead us to an understanding of ourselves." - Carl Jung