the Dayton Flyers did not play well last night. their defense couldn't seem to figure out Davidson's offense for anything. and Dayton had no answer for Davidson's best players, both born in Ohio mind you. that was until there was about 7 minutes left in the game. Dayton was trailing by 13 and suddenly, they flipped the switch. a furious comeback, started with Scoochie Smith on the bench (4 fouls) got them even in the last minute of regulation. both teams missed shots late and the game went to OT. this was when Scoochie more or less told everyone to get the fuck out of the way and took over. he didn't make a single field goal in regulation and then came out and scored Dayton's first 11 points of OT on 3 three-pointers and a layup. talk about stealing a game that i certainly thought was going to trip them up. Dayton won 89-82. no matter what VCU does today at Rhode Island (please lose), that game March 1st at UD Arena is going to be fucking electric. at least for a few hours, Dayton is in first place in the A10.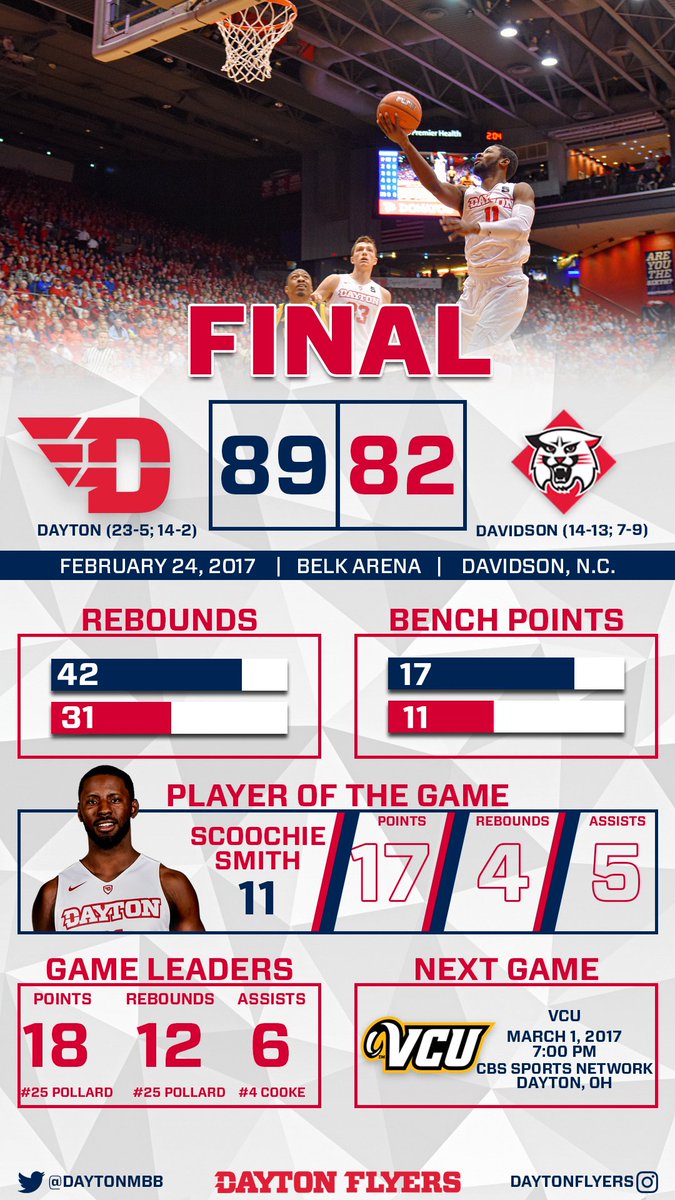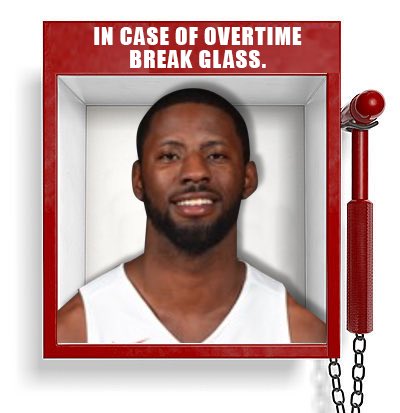 the best thing of all is this was Dayton's first undefeated February since 1971.
the storms weren't too bad last night. the satellite went out for a bit, but was back on before all the shows i wanted to see came on. i checked this morning and it didn't look like the wind caused much damage, mostly just some limbs. now, i didn't care for the snow flurries i saw while opening the window blinds...
Vice was excellent last night. two stories on Syria and the cost of climate change. i truly wish more people would watch shit like this and educate themselves.
NJPW was great last night. i really enjoyed the match between Kushida and Will Ospreay.
Real Time with Bill Maher was pretty good last night as well.
enjoy some music:
and now some of this and that:
on the DVR tonight will be ROH.
the New York Rangers play today at New Jersey. it's the first of back to backs as they play tomorrow at home against Columbus. hopefully the boys can get a win today.
i will probably be on here tomorrow after Manchester United is hopefully raising a trophy at Wembley Stadium.
i hope everyone has a great Saturday. call if you need bail money.
be well. be creative. be cool. be quick to send me CASH, panties, hate mail, love letters, broken promises and dirty pennies from heaven.
peace and chicken grease...
music:
William Shatner - Common People
Elvis Costello - (What's So Funny 'Bout) Peace, Love & Understanding
Otis Redding - A Change Is Gonna Come
Dana Fuchs - I've Been Loving You Too Long (Live)
"We used to look at each other and say, 'We play the same game with the same rules, the same bat, the same ball, the same field. What the hell does color have to do with it? You don't play with color. You play with talent." - Monte Irvin
and your whatever the fuck i wanted you to see video of the day: