there's nothing quite like waking up from a dream where your high school girlfriend tells you that all your books have been stolen. i got the part where she would be in the dream as i scanned about 10 photos for her from high school a few hours before i went to sleep. but the books part had me completely fucking baffled at 6 in the morning. although, i did check the bookcase just to be sure.
and if you would like to see what i looked like in high school, feel free:
time has truly beaten the shit out of me. as for her, not so much. she's still beautiful.
the heating and air guys came out today to clean out the air ducts. you could tell an immediate difference when they got done. hopefully it will help this summer.
and after a quick lunch, mom and i went to Menards. i figured it would be better to do that today than tomorrow. i truly expect things to be a clusterfuck the closer we get to the 4th of July. we did find some things that i think will work in the house. plus, my aunt was a little jealous of the solar lights we have over here, so i picked out a ridiculous purple one for her. but, i also know that i will have some things to put together this holiday weekend. good times.
enjoy a quick musical break as i go get some water:
the New York Yankees won yesterday, 3-1. at least they avoided the sweep. they are off tonight and start a series with Tampa at home tomorrow.
NXT was pretty good last night. i agreed with some reviews that the matches could have been better, but i'm not going to bitch about it much. i did watch the main event from ROH again. i could watch AJ Styles and Adam Cole wrestle each other everyday of the year. they have great chemistry with each other. Lucha Underground was excellent last night. i really can't wait for the Ultimate Lucha coming in August. enjoy some highlights from last night:
here is some funny shit:
all i really plan on watching tonight is Big Brother. i'm pretty sure Jace will be the one evicted tonight. although, i wouldn't mind him not going and watching a few house guests go bat shit crazy.
i did happen to listen to the new Sam Roberts Wrestling Podcast this morning. definitely worth your time: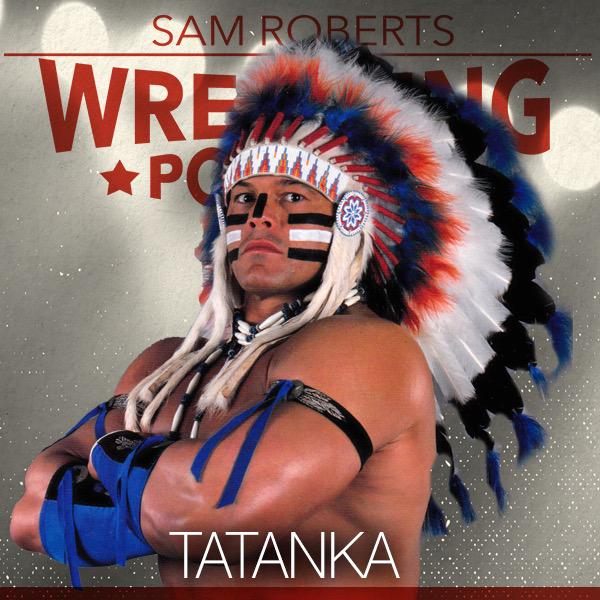 you can find it at
notsam.com
, iTunes, Stitcher and on the right hand side of this blog.
i know i will be driving mom to the grocery store in the morning tomorrow. i guess i'll be checking out the elderly while i'm there. i can just imagine those poems. i figure i will be back on here sometime before the Yankees play tomorrow.
congrats to Marty St. Louis on his NHL career. i would have loved to see him go out as a winner with the Rangers, but he had a hall of fame career nonetheless. here's a video i saw today of him that made me smile:
be well. be creative. be cool. be quick to send me CASH, panties, hate mail, love letters, broken promises and dirty pennies from heaven.
peace and chicken grease...
music:
Loretta Lynn w/Jack White - Portland Oregon
Bassnectar - Into the Sun
Tribe Society - Kings
Jimi Hendrix - Voodoo Chile Blues
Gary Clark, Jr. - Bright Lights
"I'm a walking, talking enigma. We're a dying breed." - Larry David
and your pro wrestling video of the day: