maybe it was the lack of sleep, maybe it was watching American Horror Story at 2 in the morning, maybe it was simply my creative side running over... who the fuck knows. i'm good at noticing the cracks in my existence when it gets too hard to keep the anger in. eventually, i won't be good at it anymore. this is where i'm supposed to ask for forgiveness.
i'm not sure what i was more upset with today, Manchester United losing 1-0 to Feyenoord to start off the Europa League, or that the goal was clearly offside. or why it came down to that at all. United still has this arrogance that they can just show up against smaller clubs and win. i understood it with Sir Alex because they did win. it hasn't been like that since he retired. and sadly, the kids started the game today and i wouldn't be shocked if they are stuck on the bench now for weeks. it was like Rashford wanted to attack and everyone else thought the plan was to bunker in. fucking frustrating. the triple sub in the second half made some difference, but not enough to win the game. and honestly, i really fucking hope these officials don't work another game in Europe this season. god fucking awful.
the New York Yankees literally threw away yesterday's game, losing 2-0 to the Dodgers. the Yankees had as many hits as errors yesterday. hard to win doing that. they start a long ass road trip tonight in Boston.
Big Brother was pretty good last night. i laughed my ass off at Paulie getting under Da'Vonne's skin in the jury house. Corey was evicted as i thought he would be. Paul is probably in the best position to win the game now that he has won the first part of the final HOH.
Any Given Wednesday was pretty interesting last night.
You're The Worst was fucking hilarious last night.
American Horror Story was fucking great. i wasn't sure where they were going but once it got going, i was all in. should be another great season.
Lucha Underground was really good last night.
NXT was a really solid hour of wrestling, starting with the Samoa Joe sending Nakamura to the hospital. that feud should be great for the rest of the year.
the finale of the CWC was spectacular. first up was Gran Metalik vs. Zack Sabre Jr. i was figuring that since ZSJ hadn't signed with WWE, he wouldn't be winning. i was correct. it was a really good match. a little sloppy at times, but still great, fast paced action. next up was T.J. Perkins vs. Kota Ibushi. Ibushi also didn't sign with WWE, so i figured he wouldn't win either. i was right once again. the match was an instant classic. back and forth and just fucking awesome. next up was a tag team match between Ciampa and Gargano vs. Noam Dar and Cedric Alexander. just an excellent palate cleanser for the event. plenty of high spots and holy shit moments. all 4 of these guys will be part of the cruiserweights on Monday Night Raw. before the main event, HHH came out and broke out the brand new WWE Cruiserweight Championship. i have to admit, the belt did look damn good. the match between TJP and Gran Metalik was great. i really wanted TJP to win, mostly because of his amazing backstory. plus, when a guy has been in a business for 18 years and he's only 31, he has earned it. TJP won the match and is now the WWE Crisuerweight Champion. this was easily the best thing the WWE has done in years. hopefully they do it again.
enjoy some music:
and now some of this and that:
on the DVR tonight will be Better Things.
i will most likely flip between the baseball game and the Jets vs. Bills game tonight. i have the Jets defense starting on one of my fantasy football teams.
i did listen to the latest Sam Roberts Wrestling Podcast today. i highly recommend it. his interview with Cody Rhodes was excellent.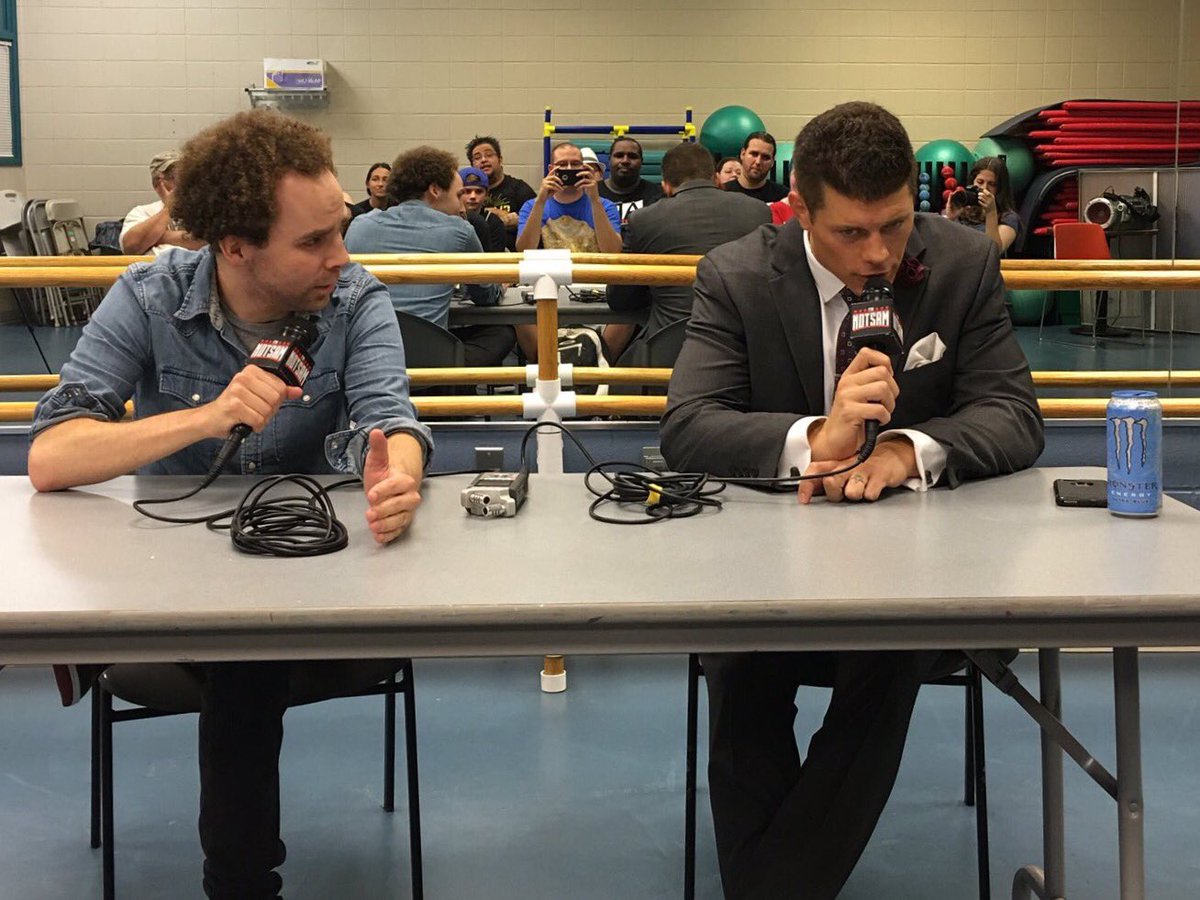 listen to it here:
http://notsam.com/wrestlingpodcast/2016/9/15/wrestling-podcast-99-cody-rhodes
mom was doing much better today after she left the chiropractor. not sure how long it will last this time. on Tuesday, it lasted about 3 hours.
that's all for me kids. i imagine i'll be on here sometime while doing my laundry tomorrow. and hopefully i send out some poems tomorrow as well.
be well. be creative. be cool. be quick to send me CASH, panties, hate mail, love letters, broken promises and dirty pennies from heaven.
peace and chicken grease...
music:
The Tragically Hip - Grace, Too
Guided by Voices - The Official Ironmen Rally Song
Bright Eyes - Waste of Paint
The Pharcyde - Passin' Me By
"When you go into court you are putting your fate into the hands of twelve people who weren't smart enough to get out of jury duty." - Norm Crosby
and your whatever the fuck i wanted you to see video of the day: