this morning i woke up to a knock on my bedroom door and my mother asking if she was going to have to drive herself to the doctor? i looked at the clock and oh shit, it's 9 AM. that means i almost got 5 hours of sleep. i got up and ready and drove her to her doctor's appointment. i believe my age is finally catching up to me. not the age 40 mind you, but my real age. between the drugs, drinking, apathy, abuse and god knows what else, i figure my real age is somewhere around 60 or so. good times.
the New York Yankees finally won a game last night. they got some great pitching and of course, another home run from Gary Sanchez. the 5-3 win last night was very much needed. hopefully they get another one tonight.
when team USA scored first last night against Canada, i was fucking pumped. that might have lasted for about 2 minutes or so. Canada of course won the game 4-2. i didn't bother to watch the third period at all. i believe this little caption summed up everything:
it's absolutely time for USA Hockey to grow the fuck up and realize the rest of the world has passed them by. you're not going to win tournaments with muckers and grinders.
The Voice was really, really good last night. a handful of the blind auditions blew me the fuck away.
Scream Queens was excellent last night. looks like another great season.
Smackdown was great once again last night, mostly for the fact that John Cena lost clean to Dean Ambrose for his first clean non ppv loss in 7 fucking years. the writers on that show absolutely deserve a fucking raise.
Atlanta was excellent once again. i really hope people are checking out this show.
enjoy some music:
and now some of this and that:
on the DVR tonight will be the season finale of Big Brother, Lucha Underground, Any Given Wednesday, American Horror Story and You're The Worst. i will watch NXT on WWE Network at some point tonight.
i heard back from Larissa at Rose Red Review on my poetry submission. while she enjoyed my work, she decided to pass on them for now. she wants me to send her more in October.
i had to run to the store today to get the next round of pills my mom is on. her doctor wrote her off work for another month today. the MRI is coming on Monday morning. i have to take her to the place at 6:30 in the fucking morning. i guess i will either be going to bed early on Sunday night or just staying the fuck up.
i got back from the store in time to watch Manchester United play in the league cup today. thankfully, even though they were a bit too fucking sloppy for my tastes, they beat Northampton 3-1. goals from Michael Carrick, Ander Herrera and Marcus Rashford. they will next play Manchester Shitty in the league cup, at home at least. the next premier league game is on Saturday morning against Leicester City. i will certainly enjoy the victory beer tonight.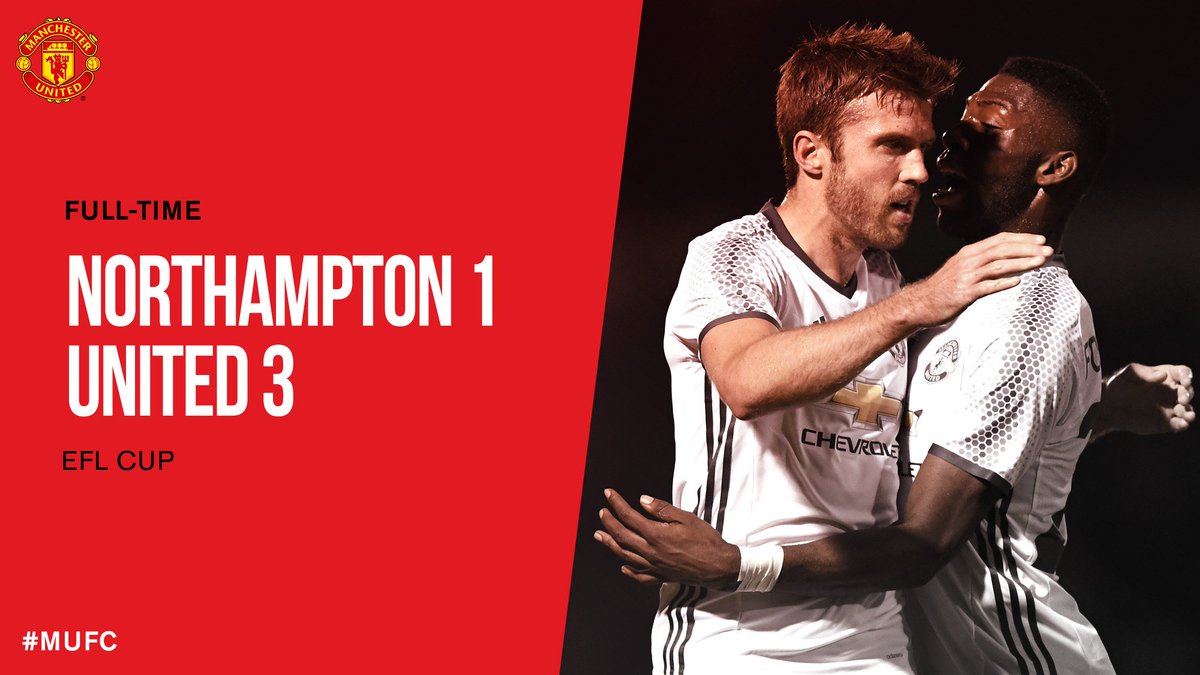 now i have to go think of what to put on the grocery list as i know damn well i'll be back there, probably on Friday.
that's all for me kids. go enjoy what's left of the last day of summer. not that it won't feel like fucking summer for another 3 weeks or so.
be well. be creative. be cool. be quick to send me CASH, panties, hate mail, love letters, broken promises and dirty pennies from heaven.
peace and chicken grease...
music:
Prince - Raspberry Beret
The Airborne Toxic Event - Sometime Around Midnight
Morphine - Cure for Pain
Maria McKee - If Love Is a Red Dress (Hang Me in Rags)
"If I knew where the good songs came from, I'd go there more often." - Leonard Cohen
and your whatever the fuck i wanted you to see video of the day: