so i woke up this morning to this: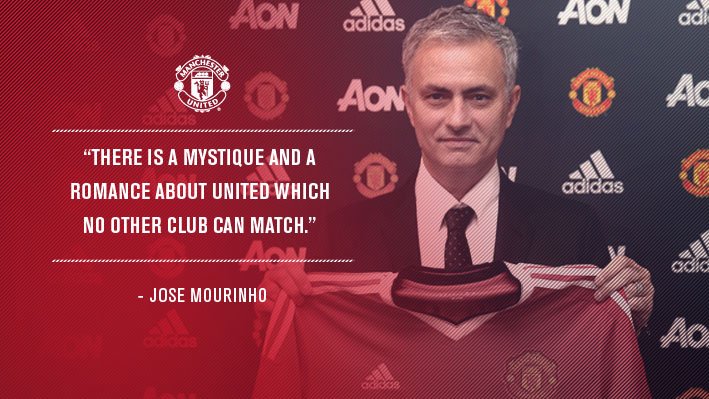 i honestly never thought i'd see the day that this would happen. of course, i didn't think Manchester United was going to fall into the Liverpool abyss once Sir Alex left. the one thing i have always respected about Jose Mourinho is his desire to fucking win. while i hope he does it the "Manchester United" way, all i really care about is watching the boys win trophy after trophy. this will certainly be an interesting summer now.
we did end up getting a new printer yesterday. i was shocked that we were in and out of Best Buy in probably 15 minutes. mom knew the printer she wanted and made sure to let the sales person know that it was cheaper online at the Best Buy website. the guy looked it up and said he would match it and boom, we're done. we got a HP Envy 7640. it was pretty simple to set up and so far, so good.
after that we had an early dinner at an actual steakhouse. we don't do that very often. the food was great and probably helped me sleep.
the New York Yankees lost again yesterday, 3-1. they pissed away a great game from CC. so much for the offense clicking. they start another series on the road tonight in that dump down in Tampa.
i see the Stanley Cup Final is set up now. Pittsburgh vs. San Jose. i know who i am rooting for.
WWE Smackdown was excellent last night. i can't wait to see what WWE does with the upcoming brand split.
Lip Sync Battle was hilarious last night.
enjoy some music:
and now some of this and that:
on the DVR tonight will be NJPW and VICE.
i sent out 18 poems today. 3 to Dead Snakes and 5 each to Horror Sleaze Trash, Misfit Magazine and The Australian Times. when i hear back from these places i'll pass along the verdicts.
i got some excellent FREE music at NoiseTrade last night. i'll put those links down in the music section.
i will probably end up watching some of Toronto vs. Cleveland tonight. hopefully Cleveland can end the series tonight.
it is rather hot here today. feels like it is in the low 90's. we haven't turned on our air conditioning yet. i'm interested to see how long until mom tells me to turn it on.
i hope everyone has a great holiday weekend. i don't think i really have any plans, so hopefully it's just a nice, relaxing long weekend.
be well. be creative. be cool. be quick to send me CASH, panties, hate mail, love letters, broken promises and dirty pennies from heaven.
peace and chicken grease...
music:
Peter Aristone -
Gold
Elijah Newman & The Side Effects -
The SideEffects
"To be a legend, you've either got to be dead or excessively old!" - Christopher Lee
and your whatever the fuck i wanted you to see video of the day: