what a difference a few days make. sure, Manchester City was not at full strength and was mostly disinterested for most of the game, but i'll gladly take the fucking win. i thought Manchester United played much better in the second half and they got rewarded for it. a little luck and United scores more than the Juan Mata goal. but, it's that goal that knocks Manchester City out of the EFL Cup, so i'll gladly drink to that. United will play West Ham in the quarterfinals.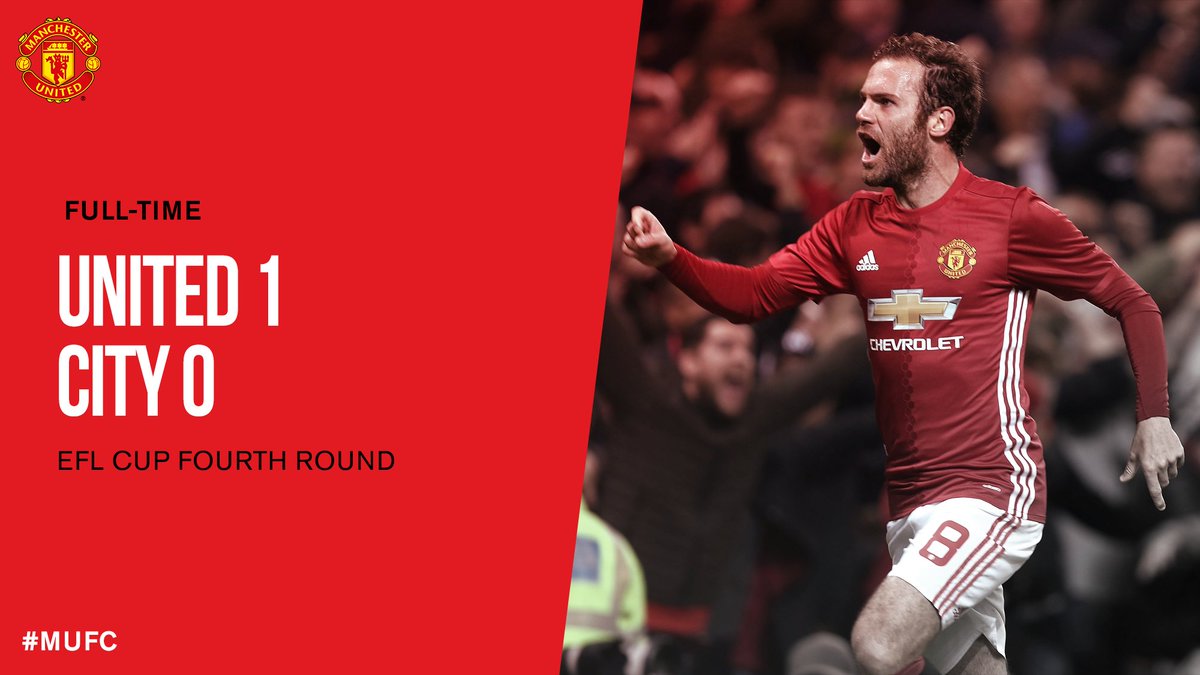 Vice News Tonight was excellent last night. the piece on the PTSD involving guards from Gitmo was fascinating.
Atlanta was fucking hilarious last night. thank god i'm not one of those white people.
Smackdown was really good last night.
The Voice was great once again last night.
i did watch a good portion of the Cavs game last night. i certainly never thought i'd see the day that team would be presented with championship rings.
i also watched a portion of game 1 of the World Series last night. i doubt Cleveland will ever have a better night of sports for the rest of the time earth exists.
enjoy some music:
and now some of this and that:
on the DVR tonight will be Vice News Tonight, Lip Sync Battle, American Horror Story, You're The Worst, Any Given Wednesday, Total Bellas and Lucha Underground. at some point tonight i'll watch NXT on WWE Network.
the New York Rangers take on the Boston Bruins tonight. i'll try to watch a good portion of that as well.
also, the Sacramento Kings start their season tonight on the road against Phoenix. i'm interested to see how yet another new coach does with the Kings. they might have a chance to be decent this season if they actually play defense.
i had to go to the store today to get mom's next round of medications. she got a message today that her latest FMLA didn't get approved. i told her that since she's starting to cost the insurance company money, they are going to fuck with her every chance they get. still no update on the search for a specialist. i figure all these fuckers are waiting for the first of the year and then they'll call. that way the patient has to foot the bill.
i did write 3 poems this afternoon. i typed them up before the game and i really like them. i've got a little stack now, so i should be sending out another round of submissions in the next few days.
that's all for me today kids. take it easy and then take it again.
be well. be creative. be cool. be quick to send me CASH, panties, hate mail, love letters, broken promises and dirty pennies from heaven.
peace and chicken grease...
music:
Dusty Springfield - Son of a Preacher Man
The Band - When I Paint My Masterpiece
U2 - All I Want Is You
"Revolutions are always verbose." - Leon Trotsky
and your whatever the fuck i wanted you to see video of the day: